Wet Scrubber Systems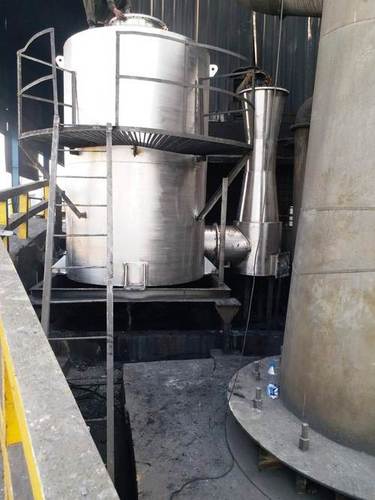 Wet Scrubber Systems
Product Description
Wet scrubber systems are air pollution control devices that are used to remove pollutants from industrial gas streams. They work by introducing a liquid into the gas stream, which then interacts with the pollutants to neutralize or remove them. The cleaned gas is then released into the atmosphere, while the liquid and captured pollutants are collected for disposal.
Wet scrubber systems are used in a wide range of industries, including metalworking, chemical processing, pharmaceuticals, food processing, and mining, among others. They can be used to remove a variety of pollutants, including particulate matter, sulfur dioxide, nitrogen oxides, and volatile organic compounds.
There are several types of wet scrubber systems, including:
Venturi scrubbers - These systems use a converging and then diverging section to create a high-velocity gas stream that entrains liquid droplets, which capture the pollutants.
Spray tower scrubbers - These systems use a spray nozzle to introduce liquid into the gas stream, which captures the pollutants and then collects in the bottom of the tower.
Packed bed scrubbers - These systems use a packed bed of media, such as plastic or ceramic materials, to provide a large surface area for the liquid to interact with the gas stream.
Fluidized bed scrubbers - These systems use a bed of solid particles, such as sand or limestone, that are fluidized by the gas stream. The liquid is then introduced to the bed to capture the pollutants.
The design and selection of a wet scrubber system depend on a variety of factors, including the type and concentration of pollutants being generated, the gas flow rate, and local regulations and standards. A properly designed and maintained wet scrubber system can help to minimize health risks and improve overall air quality.