Dust Collector Systems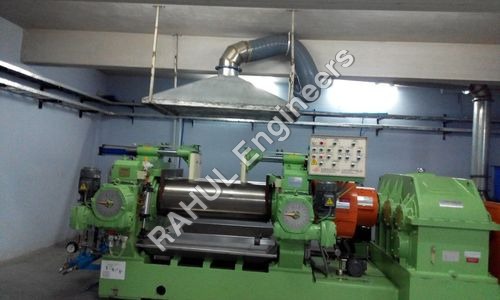 Dust Collector Systems
Price And Quantity
As per the order

Unit/Units
Product Description
Dust collector systems are used to capture and remove dust and other particulate matter from industrial processes, helping to maintain air quality and prevent the release of harmful pollutants into the environment. These systems typically consist of a collection device, a fan or blower to create suction, a dust filter or separation device, and a disposal system.
There are several types of dust collector systems, including:
Baghouse collectors - These systems use fabric bags to capture dust and other particulate matter. The bags are periodically cleaned using reverse air flow or compressed air to prevent clogging.
Cyclone collectors - These systems use centrifugal force to separate dust particles from the air stream. The dust is then collected in a hopper for disposal.
Electrostatic precipitators - These systems use an electrostatic charge to attract and capture dust particles. The charged particles are then collected on plates or other collection devices.
Wet scrubbers - These systems use a liquid spray to capture dust particles, which are then collected in a liquid medium for disposal.
Dust collector systems are used in a wide range of industries, including metalworking, woodworking, pharmaceuticals, food processing, and mining, among others. They play a critical role in maintaining workplace safety and protecting the environment by reducing emissions of harmful pollutants.
The design and selection of a dust collector system depend on a variety of factors, including the type of particulate matter being generated, the size and layout of the facility, and local regulations and standards. A properly designed and maintained dust collector system can help to minimize health risks and improve overall air quality.
Trade Information
Telegraphic Transfer (T/T), Cheque

Per Month
Days

Australia, South America, Middle East, Western Europe, Africa, Central America, Asia, Eastern Europe, North America